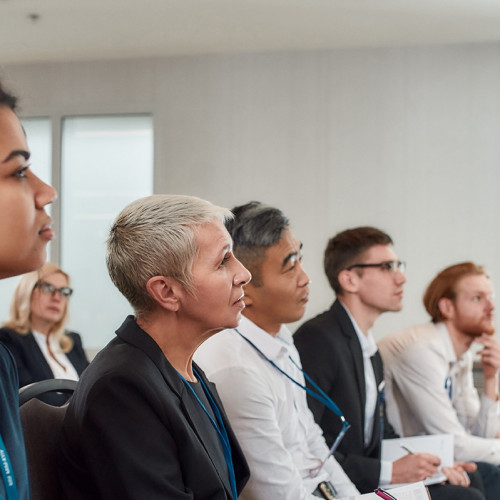 Mutualist core values
Supporting our customers and members
for almost 100 years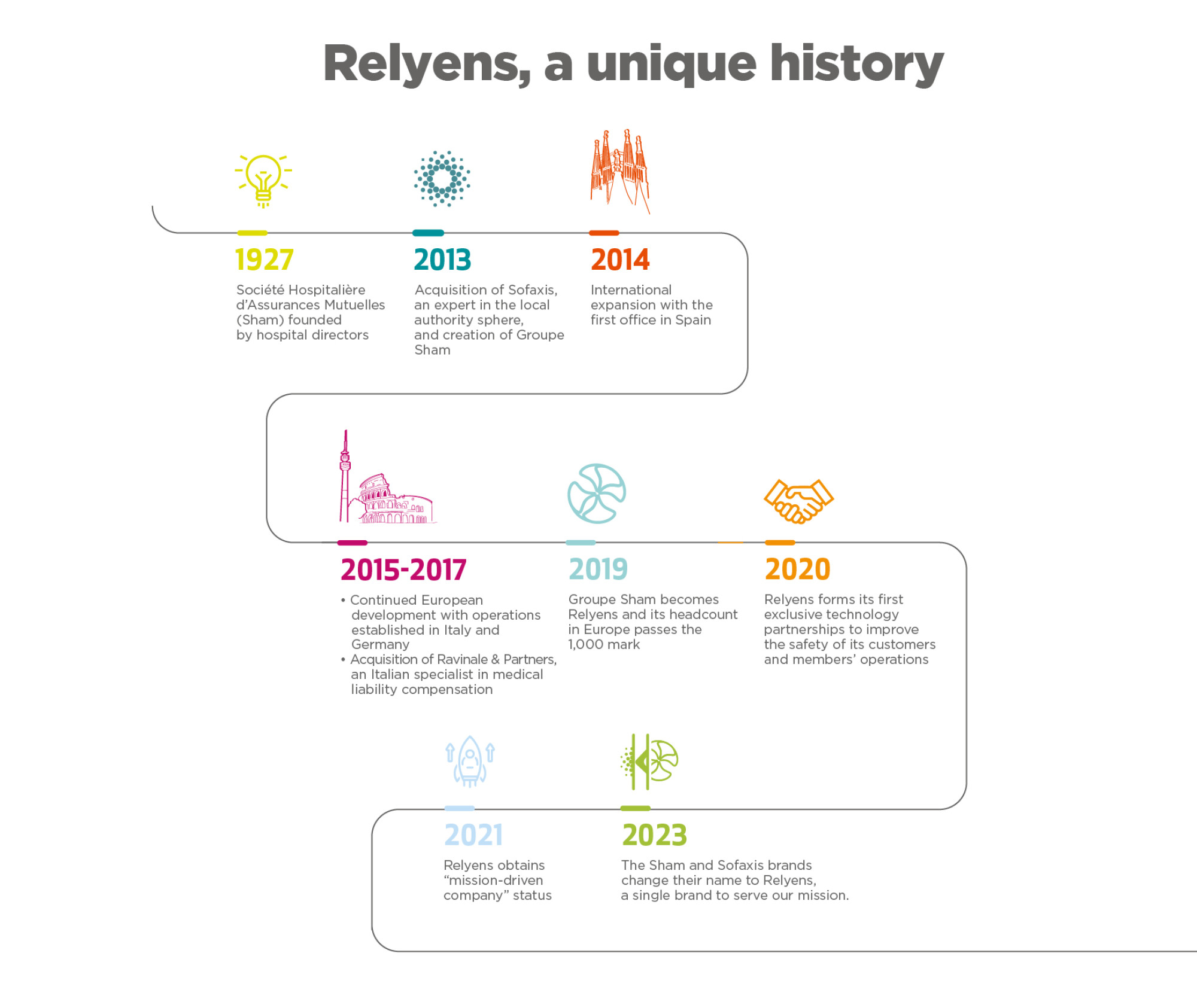 On 10 December 1927, 20 hospital directors convened in the large boardroom of Hospices Civils de Lyon to create the first mutual insurer dedicated to hospital personnel: Sham (Société Hospitalière d'Assurances Mutuelles) was born! It officially started operating on 1 January 1928, setting out to provide "insurance covering work-related accidents exclusively for the personnel of secular and religious hospitals".
Since the very beginning, over the many years spent working alongside health professionals, Sham has continually reinvented itself in order to optimise the support it provides.
Meanwhile, in 1981, Sofaxis came up with the innovative idea of positioning itself in a relatively unexplored part of the insurance world: employers' liability insurance for public officials.
Sofaxis rapidly developed into a leading player in France and expanded its insurance offering with the addition of consulting and training solutions for local authorities (town halls, local government officials, administrative centres, intercommunalities, local elected officials, administrative departments and regions, departmental fire and rescue services and health facilities).
In 2013, Sham finalised its merger with Sofaxis, announcing its acquisition, and became Groupe Sham. Bringing together the expertise of more than 700 employees, this unique new entity formed a solid, coherent group driven by strong human values and its ambition to become a leading multi-specialist in insurance, risk management and social protection for the health and local authority ecosystems.
In 2014, building on our insurance and risk management model, we began to develop in Europe with the establishment of the Group's first office in Spain. From then until 2017, we pursued our European expansion, rolling out the brand in Italy and Germany. In 2018, our employees, directors, customers, members and partners celebrated the group's 90th anniversary.
In 2019, with a view to optimising the support it provides to health professionals and local authorities in their evolving environments, Groupe Sham became Relyens. We continued to grow and our headcount passed the 1,000 mark. Our aim is to be recognised as the leading European mutual insurance and risk management group for professionals delivering general-interest services.
Relyens in Europe
2021 marked a new chapter in the history of our Group. Relyens took the decision to adopt mission-driven company status, incorporating a purpose and social and environmental goals into its entities'Company's statues. Our purpose and goals engage us at every level of the business and guide us in our day-to-day work. Becoming a mission-driven company takes our transformation to the next level, further increasing our engagement for our stakeholders while building on our community fuelled by commitment and solidarity.
Discover our mission
On 2 January 2023, our Sham and Sofaxis brands changed their name to Relyens. This move to a single brand marks a new level of maturity for our Group as part of its ImpACT2025 strategic plan.
This acceleration in our business strategy follows on seamlessly from our longstanding commitment to local authorities, healthcare institutions and health professionals. It is for them that we are adopting a single brand: to facilitate and improve their experience alongside us, and to better reflect who we are and what we do as their risk manager.
A Board of Directors from our ecosystem
The 21 members of the Board of Directors are major players in the worlds of healthcare and the territories, and are at the heart of the decision-making bodies. Appointed by our delegates, who are themselves directly chosen by our customers and members, they define the Group's strategy and ensure that it is implemented by the General Management.
Discover them
Mutualist values, pillars of our transformation
Responsibility, optimism, equity, sharing. These values reflect our identity and represent the unique way in which we carry out our mission with our stakeholders. They are the foundation of our mutualist DNA and come to life through the daily commitment of our European employees.
Read more about our values