relyens.eu
Business
report
2022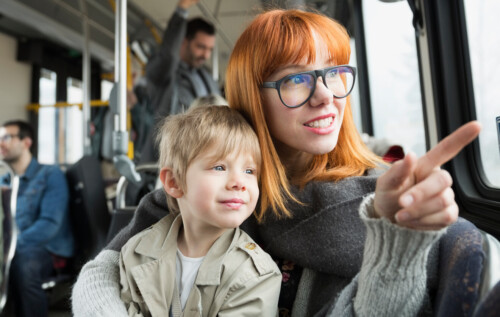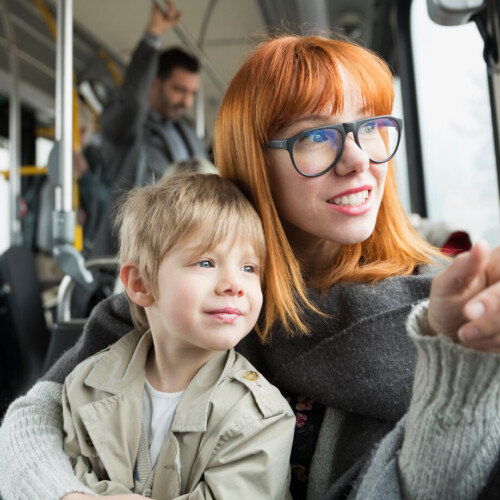 Innovation
2022 Business report
Innovate and engage to build a desirable future
New risks are emerging, insurable assets are being renewed, and the insurance model is being put to the test. These challenges are catalysts for thinking innovatively and reinventing ourselves while keeping the primary goal of providing quality service to our clients and members. We are convinced that by imagining new solutions, supported by technology and data, we will be able to fully support healthcare and territorial stakeholders in their transformation, enabling them to address new challenges with optimism, boldness, and confidence.


Pierre-Yves ANTIER
Head of Strategy, Innovation and Transformation at Relyens
"We are now working to instil a true culture of innovation throughout the company: from our value propositions to our collaboration methods, to the way we interact. Indeed, we do not move forward alone. To successfully carry out our transformation from an insurer to a risk manager, we engage all our stakeholders, thus creating new synergies in our European ecosystems. The innovations we envision together are already allowing us to strengthen our presence in our markets, to bring forth bold and virtuous responses, but also to create new opportunities for our partners. We firmly believe that this disruptive mindset based on collaboration will enable us to shift the boundaries of our traditional insurance business and go further by anticipating our clients' challenges. "

Harnessing technology and data
to enhance our performance in serving our clients and members.
In the era of Big Data, our ability to read, understand, and analyse data has never been more essential.  This is what we call Data literacy. 2022 was a pivotal year for our Group: it allowed us to establish the framework of our policy in this area, modernise our way of operating, and embark on a major internal awareness campaign.

Raphaël GUICHARD
Head of Data Management at Relyens
Providing the means to structure and enrich our data.

"Data plays a central role in our strategic vision as Risk Managers. To successfully implement our Data strategy, we first had to work on the fundamentals, which include human and technological resources. The initial actions involved building a collective of Data experts (data engineers, data analysts, data scientists) responsible for implementing the Data strategy. This group's mission is to enrich our Data assets and promote them among our employees and clients. Relyens also aimed to modernize its technological infrastructure by implementing a Data & AI platform and an API platform to collect, process, exploit, and distribute data within our ecosystem."
Our objective is to leverage our Data assets by developing services that transform our professions, making them more efficient, for example, by automating basic tasks or providing easier access to richer and more relevant information. To build these services, we form project teams composed of our business experts and Data experts.  These multidisciplinary teams analyse the issues raised by the business experts and develop data-driven services to address them. The solutions are diverse and adaptable to the business challenges. Connecting and structuring flows within our ecosystems.
We position ourselves as the orchestrator of data within our ecosystem. The data we collect comes from various internal and external sources within our information systems. Historically, we collect and utilize data generated within our information systems through our insurance activities. As part of our Data strategy, we are enriching our Data assets by also collecting data from Open Data or from systems implemented by our technology partners in order to gain a better understanding of our customers' activities and the risks associated with these activities.
The challenge for our Data experts is to identify valuable data and develop processes to collect, clean, and make these data from diverse sources interoperable.  Once these processes are implemented, the data is stored in a secure Data platform that complies with regulations. This combination of data makes us unique in our ability to understand and assess our customers' risks and to propose actions to reduce them.
Our technology partners supporting our transformation.
At every stage of risks, whether they are medical, technological, or related to human resources, we form exclusive partnerships with international experts in management and prevention. Convinced of their expertise, solutions, and potential, Relyens has chosen to invest in and participate in their capital.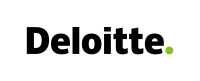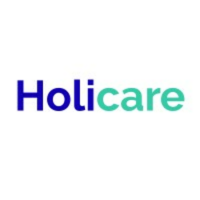 Requestion, modernize, and enrich our insurance offering
to best meet the needs of our clients.
Insurance is our historical core business and today, a pillar of the Relyens Risk Management model. Even though we anticipate and prevent risks, an incident can always occur. In order to limit its repercussions, it is necessary to be prepared to react quickly and effectively. Insurance is an essential solution that provides local authorities, institutions, and healthcare professionals with the means to protect themselves and bounce back. To better meet the challenges of our clients and members, we are evolving it through technology and data.
The digitalisation of patient/resident care and the use of digital technologies expose institutions to new threats. Without specific Cyber coverage, care actors are not protected by other liability insurance and all-risk computer insurance contracts. That's why Relyens has designed and now offers a comprehensive solution for prevention, protection, and repair in the event of a cyber attack (assistance, damages, liability). A solution with a European dimension, gradually implemented by territory. We want to adapt it to local specificities (market, environment, regulations…), organizational specificities, and the needs and challenges of each client, thanks to a multidisciplinary team of experts from our Group. A solution made possible by the combination of our historical insurance businesses and those related to innovation and risk management.
Aurélie GRILLOT – Products Marketing Manager for the Relyens Insurance Department & Pasquale DRAICCHIO – Cyber Risk Manager for Relyens Italy explain everything.
Find out what they have to say
In the logic of medical risk management, Relyens teams have designed and developed this platform to support healthcare professionals in their daily lives. It brings together all the services and tools they need to practice with peace of mind and improve their practice. A first delivery was made in France, laying the foundations for all the countries where we operate. The next step is deployment in Spain, starting in 2023!
Loïc MASSON – Head of Healthcare Professional Digital Product at Relyens, Gisèle GARCIA – Products Marketing Manager for the Relyens Insurance Department, Bruno LANGLADE – Community & Content Manager at Relyens, and Nathan Labrosse – Relyens UX Designer Consultant reveal what's behind the project.
Find out what they have to say
To reinvent insurance, we question our insurance models and revisit the value delivered to the client during the claims journey. The Claims Evaluation Committee is one of the pillars of the Claims Journey. In each of our Health-Social Business Units, the transformation of our professional practices and our way of working are undertaken. Implemented for over a year, it contributes to our transformation by empowering the manager with more responsibility.
What our employees say
Raise awareness and provide the means for our employees
to go through the various stages of transformation.


Data transformation starts with our employees
Whatever our profession, we all have to deal with data in our work. That's why we attach so much importance to raising the awareness of our employees and developing their skills in this area. The first step was to launch a Europe-wide test to analyse everyone's level of knowledge. The second step was to propose an appropriate training and learning plan based on the results obtained. Several e-learning modules were deployed from autumn 2022. The start of an exciting project involving our entire team.


Simple and agile ways of working together
To cope with a complex and constantly changing environment, Relyens needs to become more agile. Workshops, training courses, meetings, seminars and coaching have been offered to Relyens employees to help them become acculturated to the Agile method. A method that emphasises collective responsibility, co-construction, step-by-step experimentation, value-based management and customer satisfaction.


Working effectively in hybrid mode
To bring together the best of face-to-face and teleworking, we work with our teams to rethink our communication practices, our organisational methods and our relationship with the group. We support our employees so that they can develop serenely in this new hybrid environment. To help them, we have set up a training programme on best practice in hybrid working. Through our social barometer and meetings with managers, we are also gathering their opinions and experiences in order to make lasting improvements to our operating methods.
Luke RABOURDIN – Technical Study Officer at Relyens
Find out more


International mobility is now possible!
Present in 6 European countries and at 9 different locations, our Group goes even further to foster interculturality at Relyens. For any employee in a permanent position with a function that allows 100% telecommuting, it is now possible to carry out their usual activities from another site within the Group. The employee remains connected to their original team while immersing themselves in the life and culture of the host site's teams. A great way to discover a different work environment, meet Relyens colleagues, embrace other cultures, and learn from our diverse professional practices. Already, 11 people have experienced it, and 6 new volunteers have planned their departure by the end of 2023 or early 2024.
Ana SANCHEZ LIROLA – Accounting & Finance Manager at Relyens Spain went to Dortmund, and she tells us all about it.
Find out about its experience
Next chapter
Sustainability